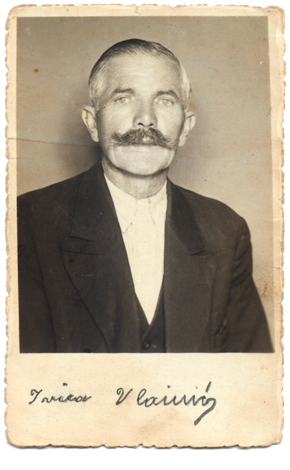 The Vlainić family from Prvan Selo in Perušić has been growing fruit and producing brandy for nearly a hundred years (5 generations). The originator of this family tradition is Ivica Vlainić – Stilan.
After a turbulent and adventurous life in America, Ivica Vlainić – Stilan returned to his native region of Lika and started growing fruit and producing varietal brandy at the beginning of the 20th century (initially pears and plums).
It was back in 1943 when Ivica Vlainić – Stilan won the 1A award for noble pears sorts up to 1250 grams at the exhibition of Zagreb Fair Association (forerunner of today's Zagreb Fair).
At the same time he starts to show his talent in the cultivation and production varietal plum brandy. The Vlainić's noble family tradition has been passed from one generation to the next and over the years, Stilan's son continues growing high-quality fruit and the production of varietal brandy, then his grandson, now his great grandson Mr. Drago Vlainić began to seriously develop the brand Stilanova Lika. His sons intensively support him, Stilan's great great grandsons. So it is justified to say that the top-quality products, brandy and liquor Stilanova Lika, represent the continuation of the hard-working Vlainić family's one hundred year old tradition.
In the year 2002, the idea matures to present these high-quality products to the consumer market. During the first stage the brandies were marketed as promotional products for the company Kiza Ltd. that is engaged in tourism industry and catering, whose owner is Drago Vlainić (great grandson of the aforementioned Ivica).
The brandy production volume is limited and our brandy is manufactured, matured and packaged in our own facilities in a traditional way.